North-West European Coasts Heightfield Bathymetry charts for TZ Professional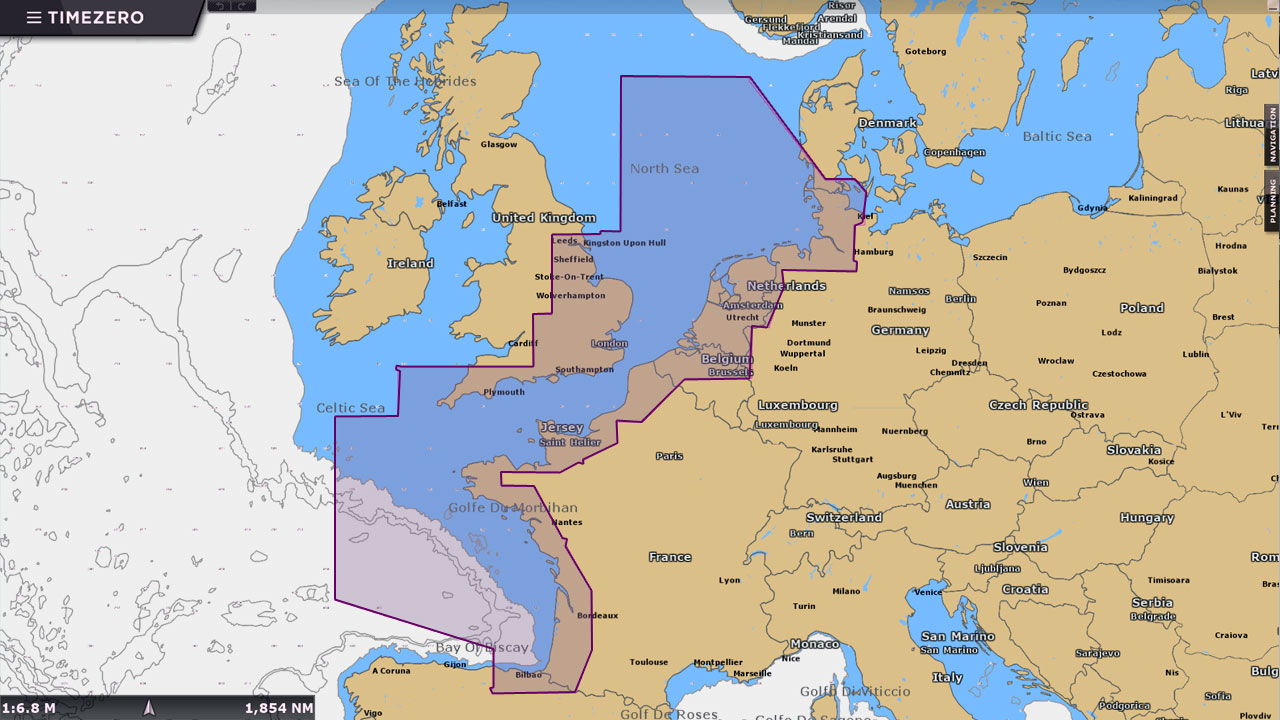 The chart is produced by C-Map and is a vector chart. For commercial fishing in this area, this chart provides a viable alternative for those seeking greater bathymetry detail rather than investing in the more advanced PBG module. The chart has been produced from information provided by the local Hydrographic Offices: SHOM (Naval Hydrographic and Oceanographic Service operated as a French public establishment), UKHO (United Kingdom Hydrographic Office) and NLHO (Royal Netherlands Navy, Hydrographic Service). The data provided by these services will give you access to high definition bottom information. Take a look at the difference in bottom definition in the comparison image in the images below. The resolution of the chart varies depending on the producer, so we recommend contacting your local TIMEZERO dealer to find out more.
High Resolution Fishing Charts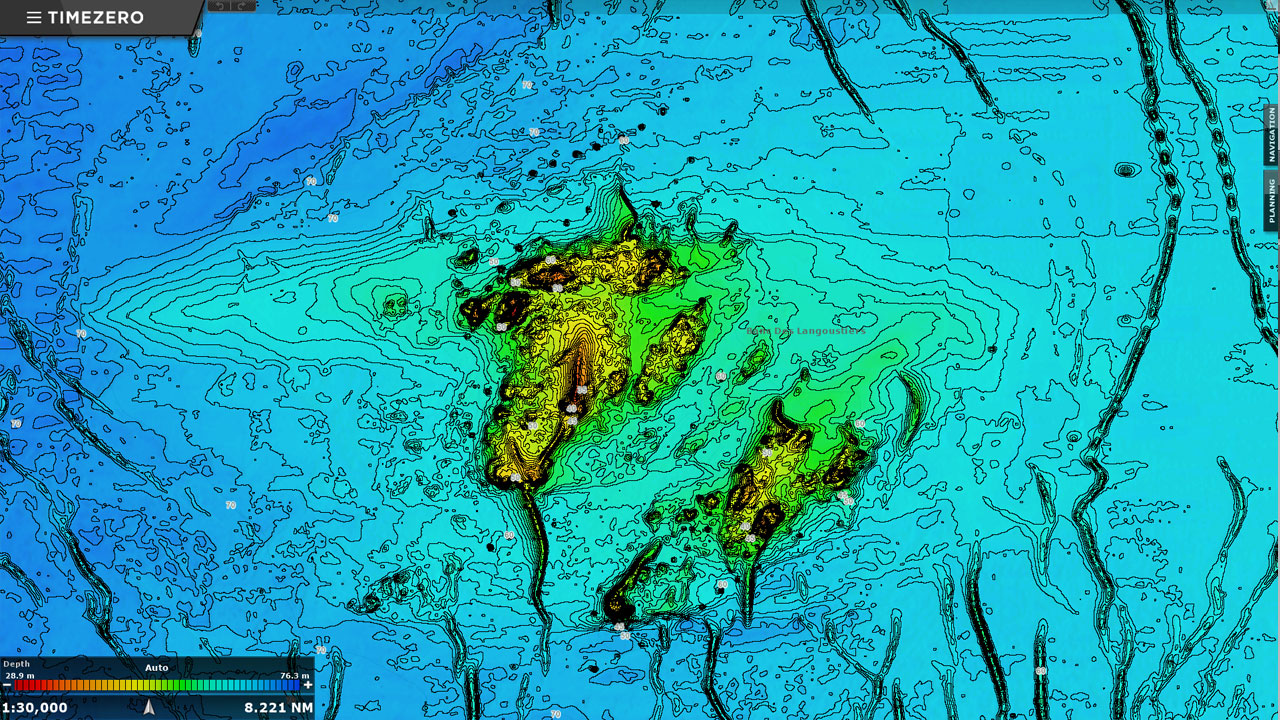 Thanks to this data, the TIMEZERO 3D visualization will be even more realistic and accurate, and merged with your navigation chart.
Prospect and identify new fishing areas faster with more accuracy, whilst preserving your gear. This new data will assist the skipper in his everyday operations. Highlight manually the depths range you are looking for, or eventually set up your own color shading settings thanks to our new "discrete mode" feature to adapt the display to your needs.
PBG Module vs. HD Heightfield Charts
While the HD Charts are great for getting better quality images to ultimately help fishermen to understand the seafloor better and make more informed choices, the PBG module goes a whole lot further.
PBG stands for Personal Bathymetric Generator and requires a sounder + GPS in order to produce your own rendering of the seafloor.
The difference between the PBG module and the HD charts is that HD charts do not provide the same high quality as a PBG, however no sounder is required.
One of the top advantages of the PBG module is that it will also allow you to create marks to pinpoint the best fishing areas so that you can easily find where you were when you hauled in a great catch.
Other advantages are the dedicated 3D workspace and the Fishing workspace allowing for incredibly powerful 3D rendering of the seafloor to help visualize the bathymetry better and tools allow for the adjusting of isobars and color-scale.
Another important factor is that the HD chart only covers the North-West European Coasts and so this means that it is exclusive to fishermen navigating in these waters.

Take a look at this image comparison of the same spot with one image coming from HD charts and the other having been taken with the TIMEZERO PBG module.

The PBG module is now accurate to a resolution of 1.5m x 1.5m.