TIMEZERO: 35 years of history, innovation and leadership for navigation software
Thanks to 35 years of working in marine navigation, TIMEZERO boasts a proven powerful technology that was developed with a unique vision allowing for continuous innovation. TIMEZERO's cutting edge design was developed to answer the needs of recreational sailing, cruising and regattas as well as a professional solution to fit the needs of all the maritime industries. To ensure our continuing relevance, we put the utmost importance on collaborating with professionals leading in their respective industries to put our software to the test against the unique needs of each market. In this page, you can find out about the history of TIMEZERO as well as catching up on the latest news and information.
TIMEZERO's roots
Being the brain behind the project, Brice Pryszo, naval architect and computer enthusiast, developed a routing algorithm calculating the fastest route to navigate from one point to another depending on boat polars and weather forecasts.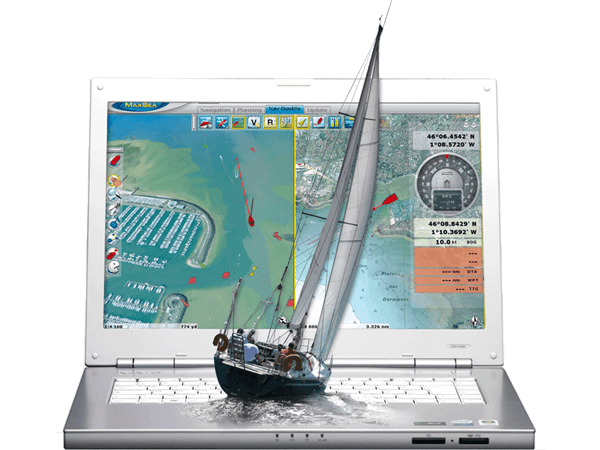 Creating an emblematic entity
At the heart of this revolution MaxSea International was born in 1984, and the MaxSea electronic chart software. MaxSea International, European developer and distributor of software for maritime markets, was founded in 1985 along with the sister company MapMedia, specialized in electronic charting.
MaxSea International created the first marine navigation software for onboard PCs, with a wide range of products for both recreational and commercial sailors, sold in more than 25 countries on the 5 continents.
Worldwide market leader, MaxSea International has developed a strong range of products for all three maritime sectors: recreational, fishing and shipping.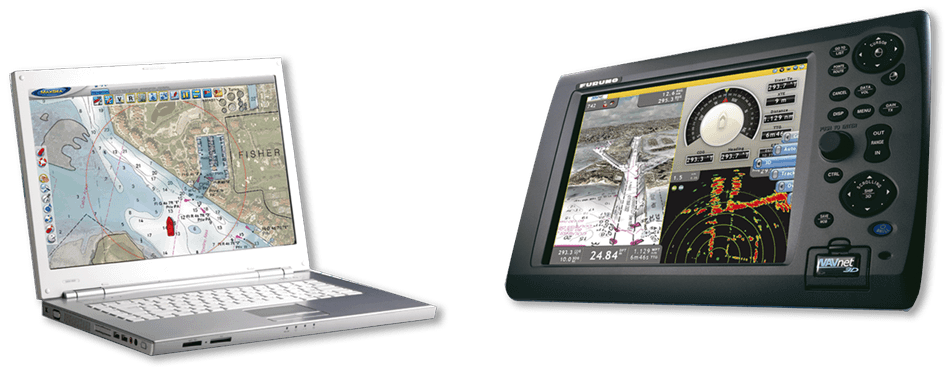 In 2008, the software has been completely reinvented using the latest technologies: TIMEZERO was born.
The TIMEZERO technology
MaxSea software now offers a new chart engine with unparalleled seamlessness and speed of zooming, where marine charts, 3D data and satellite photos are combined to provide you with the best maritime information.
Partnership for Synergy
In 2004, FURUNO ELECTRIC CO LTD, and MaxSea International agreed to form a technical alliance to provide the ultimate solution to navigation data management system. The result of this innovative alliance is the development of TIMEZERO-NavNet software, which presents seamless integration of NavNet and TIMEZERO software to offer a sophisticated navigation system.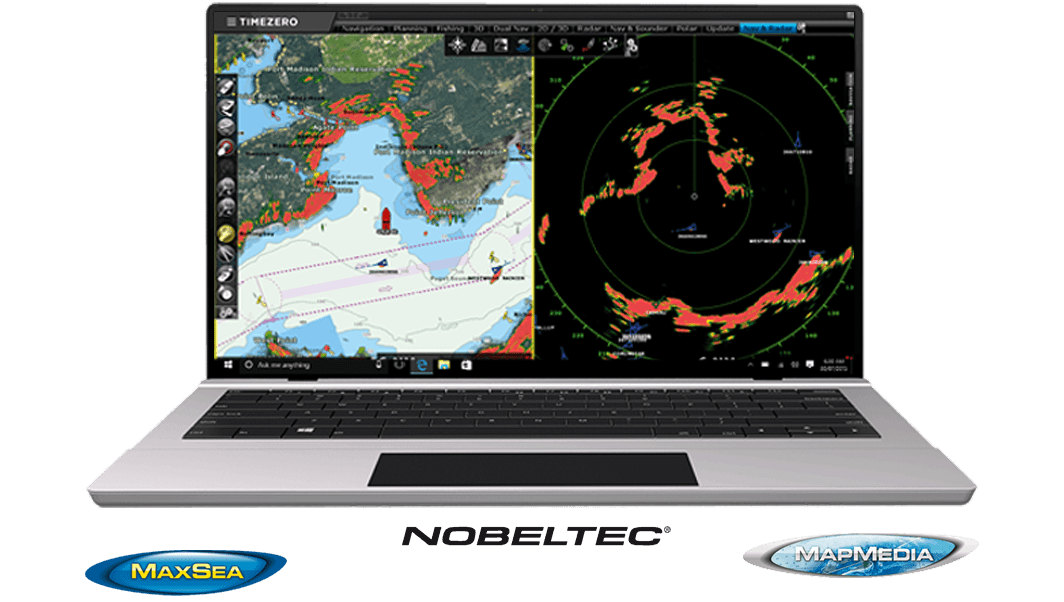 The past 7 years, many changes have taken place and with the addition of Nobeltec, we now proudly boast 3 companies in MaxSea, Nobeltec and MapMedia, offering an array of product ranges to suit every need.
2016 stands as a watershed year in the history of our group as we have decided to keep only the TIMEZERO brand name in order to distinguish our products under one family brand and common values: innovation, Security & comfort, collaboration.
We are proud to offer the most advanced solutions on the market that provide a comfortable, safe, and reliable experience no matter the marine activity. TZ MAPS is our latest innovation. This new nautical chart format combines several types of data: Raster, Vector, detailed land information, high-resolution satellite photos, high-resolution Bathymetry, and many great new features! As with all TIMEZERO products, navigation data is accessible on both PC and iOS with or without an internet connection, and is automatically saved and synchronized through TZ Cloud!
What role do TIMEZERO Ambassadors play?
TIMEZERO Ambassadors take our software to limit by putting it through its paces, each one having a slightly different requirement to the next.
Thanks to the work put in by our Ambassadors we can share with our community the performance of our software, new exciting features and how each feature can be used in versatile way. On top of that, we get to live through the moments of professionals pushing themselves to their limits, in some cases travelling around the world in grueling races with undeterred joie de vivre. In other cases, our Ambassadors provide us with practical tips and guides that are useful for anyone who wants to learn more about the ins and outs of sailing.
Who are they?
Our TIMEZERO ambassadors are made up of a range of recreational and professional users that practice their profession or hobby thanks partly to the help of TIMEZERO software. Each ambassador uses a specific TIMEZERO software suited to their needs, providing us with a range of ambassadors for every solution.
Among the Ambassadors:
Check out our Career opportunities
TIMEZERO's continuous innovation is made possible thanks to the incredible work of 70 employees over 3 geographical sites: Portland (USA), Biarritz (France) and Barcelona (Spain). We are always looking forward to the next challenge and that's why we focus on recruiting talent in engineering and technology fields. Check out our career opportunities and discover how it is like working with the world leader in software publishing for marine navigation.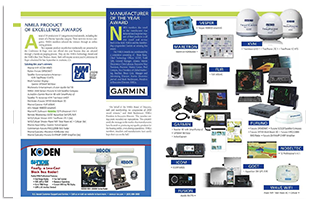 Marine PC Software award – Nobeltec TZ Professional V4.1
Marine PC Software award – Nobeltec TZ Professional V4.1
Download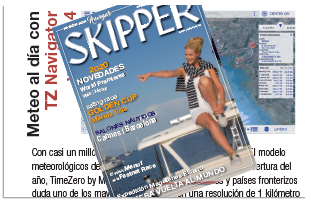 Meteo al día con TZ Navigator version 4 | SKIPPER nº 443
Con casi un millón de ficheros meteorológicos descargados cada año, TimeZero by Maxsea es sin duda uno de los mayores proveedores de meteorología marina en el mundo.
Download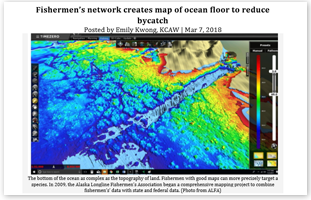 Fishermen's network creates map of ocean floor to reduce bycatch | Posted by Emily Kwong, KCAW - Mar 7, 2018
Executive Director Linda Behnken said the result is one of the most complex bathymetric databases on the eastern side of the Gulf of Alaska. (…) The goal of all of the bathymetry project is to make Sitka's small boat fleet more competitive and efficient.
Download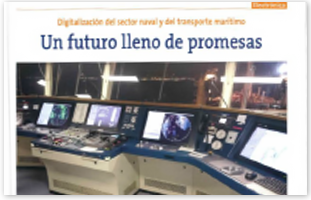 Digitalización del sector naval y del transporte marítimo: Un futuro lleno de promesas | B&E de la Marina Civil nº 122
Compatibilidad avanzada de TZ App con radares Furuno, cartografía náutica digital MapMedia incluyendo nuevas carta y actualizaciones, vigilancia marítima en Portugal y El Salvador con TZ Coastal Monitoning.
Download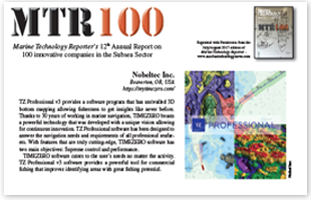 MARINE TECHNOLOGY NEWS – MTR100 - July 2017
Marine Technology Reporter's 12th Annual Report on 100 innovative companies in the Subsea Sector.
Download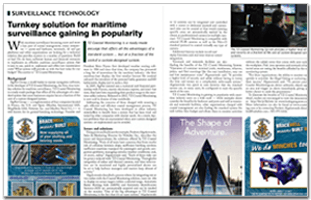 BC Shipping – Surveillance Technology – March 2017
TZ Coastal Monitoring is a ready-made package that offers all the advantages of a standard system … but at a fraction of the cost of a custom-designed system.
Download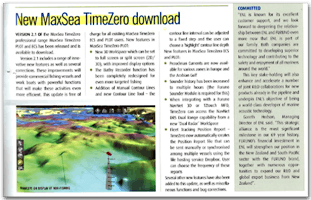 World Fishing - Electronics & Communications - September 2014.
Version 2.1 of the TIMEZERO professional software range, TZ PLOT and TZ ECS has been released and is available to download.
Download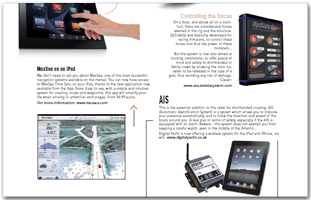 Multihulls World - Equipment | Electronics - June 2014.
We don't need to tell you about MaxSea, one of the most successful navigation systems available on the market...
Download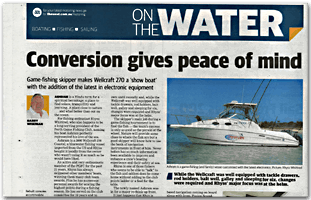 The West Australian - On the Water - Nov. 2-3, 2013.
Game-fishing skipper makes Wellcraft 270 a "show boat" with the addition of the latest in electronic equipment.
Download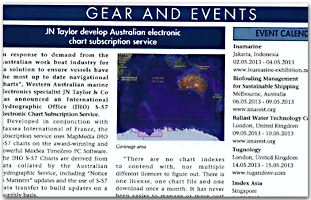 AUSMARINE - Gear and Events - May 2013.
In response to demand from the Australian work boat industry for "a solution to ensure vessels have the most up to date navigational charts", JN Taylor & Co has announced an International Hydrographic Office (IHO) S-57 Electronic Chart Subscription Service.
Download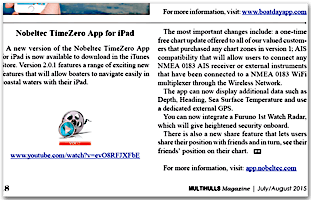 Multihulls Magazine - July/August 2015 DIGITAL ISSUE.
Nobeltec TimeZero App for iPad. A new version of the Nobeltec TimeZero Appfor iPad is now available to download in the iTunesStore. Version 2.0.1 features a range of exciting newfeatures that will allow boaters to navigate easily incoastal waters with their iPad.
Download