Access to your personal interface My TIMEZERO to enjoy all your online services including free weather forecast,
TZ Community, TZ Store and TZ App.
Discover the new Premium Ocean-o service for pelagic fishing to target best fishing potential spots!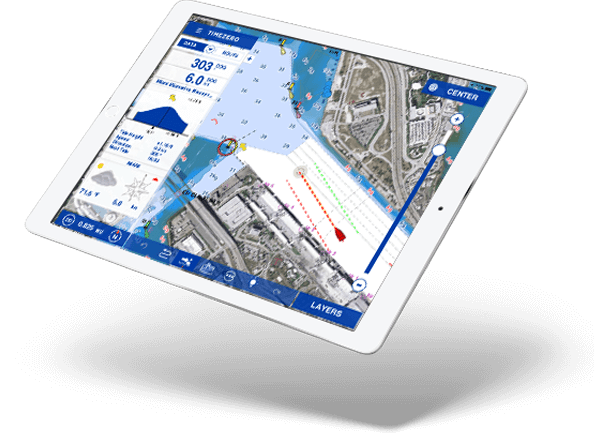 TZ iBoat:
the best marine navigation app for coastal sailing!
Plan your trips from your fingertips and save your fishing spots at a click. See your position on the chart, as well as weather data, COG, SOG and many other metrics with ease. If you haven't already discovered the app, click below to start.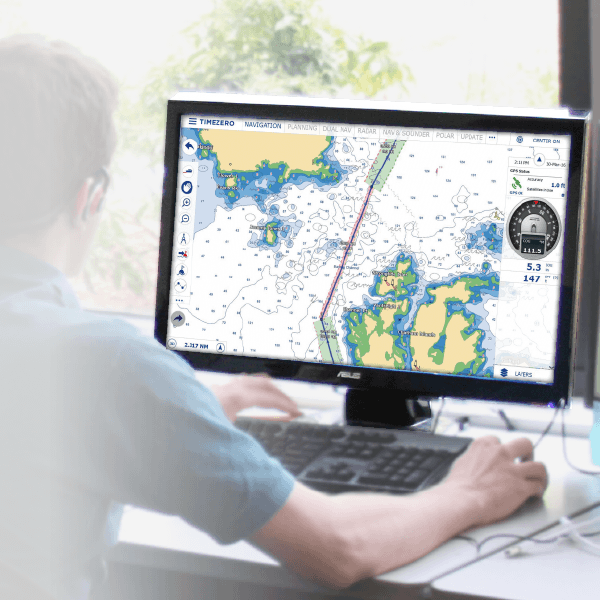 Tailored training sessions to better manage your navigation software
Thanks to a close relationship we maintain with our international partners, we are able to offer tailor-made training sessions. Whether you are a professional or a recreational boater, we put at your disposal our knowledge and know-how to help you optimize your navigation.
At our authorized partners' centers, our offices or remotely, the TIMEZERO team members are here to answer your questions and help you to configure your software and instruments. From basic functionalities to the integration of navigation tools, our TIMEZERO technicians are here to help you.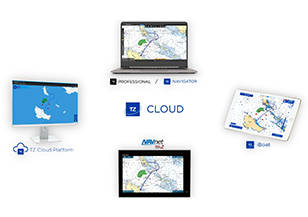 New
TIMEZERO – FURUNO

ecosystem

Discover TZ Cloud, the real-time synchronization between the TZ iBoat app, the TZ PC software, the FURUNO NavNet TZtouch2 MFD and the new TIMEZERO online platform! (Integration with FURUNO NavNet TZtouch2 coming in early 2020).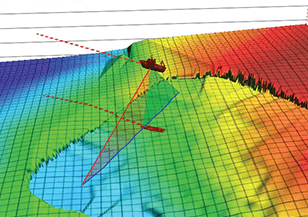 TZ Professional v4:
High resolution oceanographic forecasts Premium Ocean-O, high resolution weather forecasts Premium Weather, Trawl positioning module, bottom hardness compatibility, multi-beam integration, Augmented reality, TZ iLog, discover all the new features included the the latest generation of our professional software!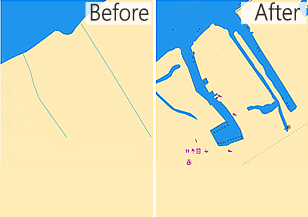 Updates for C-MAP vector charts:
for the Southern Hemisphere are now available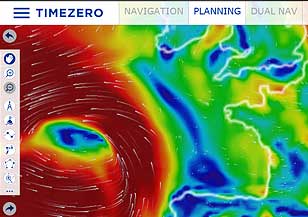 TZ Navigator v4:
Revolutionary weather forecasts display in the form of animated particles, high resolution weather forecasts Premium Weather, Dual Routing module (sailing and motoring) automatically avoiding coastlines, discover all the new features included the the last generation of our recreational software!