Monitor your navigation zone with TIMEZERO software
With the AIS/ARPA feature from TIMEZERO, display targets in table format with all the required information at your fingertips. Program the anti-collision alarms based on your own criteria and avoid collisions by monitoring the movements of boats located nearby.
AIS features demonstration with TZ Professional
The AIS/ARPA feature in TIMEZERO
Integrated within all of the TIMEZERO range, the AIS/ARPA feature allows you to:
Carry out unlimited recordings of AIS/ARPA tracks.
Receive AIS and ARPA signals from all target reception devices (NMEA 0183 standard)
Display targets in table format including all necessary information
Customize the settings of the anti-collision alarm
The information relative to each target is accessible by simply passing the mouse over the icon: direction, speed, CPA (closest point of approach) and TCPA (time to closest point of approach).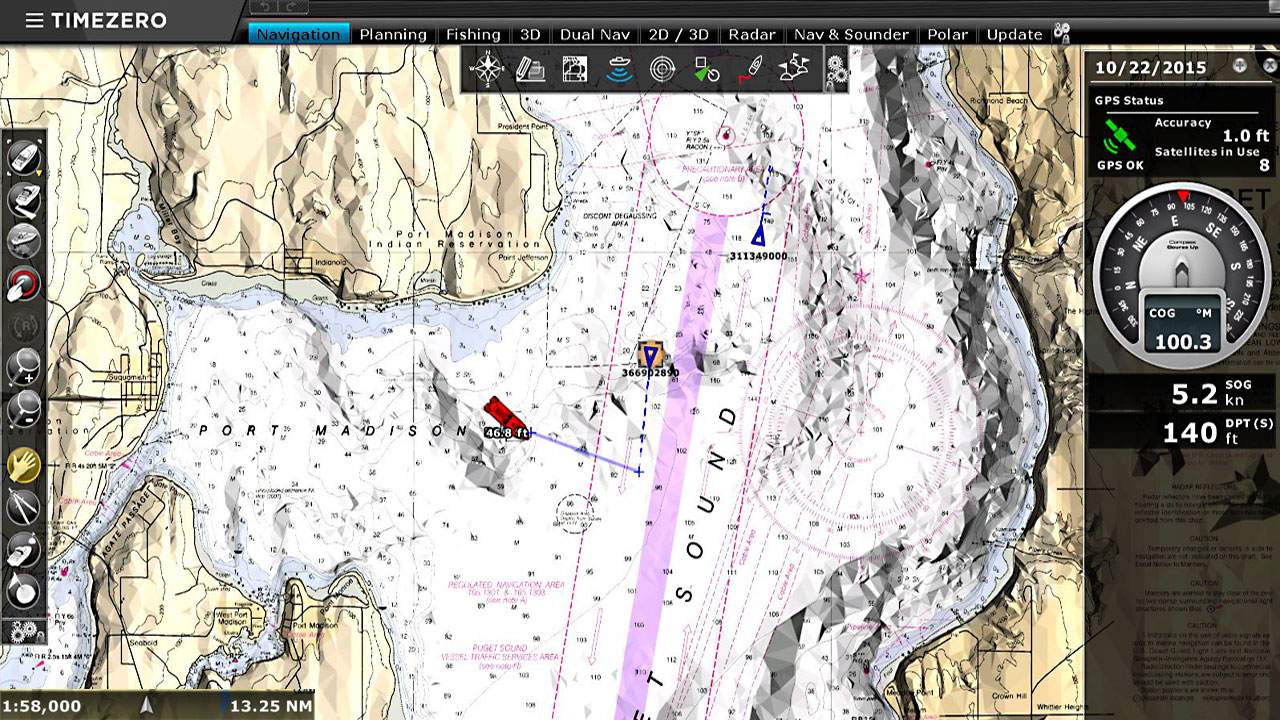 AIS is considered as the most important invention for maritime security since the invention of the radar. When used connected to TIMEZERO, your AIS system lets you have a perfect understanding of the traffic in your vicinity.
To improve your navigation security, the IMO (International Maritime Organisation) strongly recommends equipping your vessel with AIS.
At a low cost, the identification system automatically identifies a much larger zone than those covered by VTS radar stations. Within this larger zone, incoming boat directions and speeds are identified and anti-collision measures are automatically in place.
The use of AIS allows the surveillance centers to control the most important traffic with the same teams. It also provides VHF network for port operations. The AIS feature ticks off two objects; to improve security and to respond when in emergency situations.
Today the majority of boats used for commercial purposes are equipped with an ARPA radar in order to warn users against potential collisions. These anti-collision radars are also now available for most recreational boats at a low price. If you are not sure that you are currently detecting potential collisions and you navigate in an area of high traffic, then this feature will help to avoid potential hazards.
While some solutions offer reliable information, they can be often difficult to interpret. With AIS/ARPA for TIMEZERO, the targets are displayed directly within the chart and can even be recorded.
A simple click on a target will give you its speed, its CPA and the TCPA. By performing a double click, a table will appear with all the information that is required. All this information can be recorded and stored for posterior consultation.