Discover the brand new TIMEZERO - FURUNO ecosystem to secure your navigation data
We have all been in a situation where we lost some precious data. Even when being careful, there is always some risk! Thanks to the new TZ Cloud technology, TIMEZERO safeguards your navigation data. You won't need to export your marks, photos, routes and zones, they will be saved and secured automatically! And, it gets better! TZ Cloud also offers a real-time synchronization service between all TIMEZERO platforms and the FURUNO NavNet TZtouch2 MFD (coming in early 2020).
Relax thanks to TZ Cloud! Your data is secure, synchronized and accessible from your personal account, wherever you are. Board the Cloud for a worry-free navigation experience.
How does it work?
Come aboard the TIMEZERO test boat for a demonstration with our expert! In this video, we show you how you can create a mark, zone or route in TZ Navigator and, have it display instantly and be used in TZ iBoat.
TZ Cloud

puts an end to data loss

Are you use to saving your routes and marks? The new TZ Cloud service, available for all TIMEZERO products and FURUNO NavNet TZtouch2 automatically manages your data in a simple and secure way.

Your navigation computer stays on your boat and you want to access your navigation data from home? No problem! Have access to your data at all times by simply logging in to your MyTIMEZERO account. No matter where you are, you can view your synchronized navigation data.
TZ Cloud offers automatic saving of
Sharing your data between TIMEZERO platforms has never been easier!
In need of a backup navigation system? The synchronization function allows several TIMEZERO software programs or other TIMEZERO compatible platforms to automatically share your data. For example, TZ iBoat, the iPad and iPhone app, is capable of automatically synchronizing with the TIMEZERO PC software. No need to manually transfer your files with a cable or a flash drive. The routes and marks are shared automatically through TZ Cloud!
The synchronization offered by TZ Cloud, gives unparalleled on-board comfort. In fact, from now on, you won't need to copy your marks, zones or routes. Navigate with your PC inside the boat and the information will be automatically duplicated on the TZ iBoat app and the FURUNO NavNet TZtouch2 MFD. TIMEZERO is now with you every step of the way!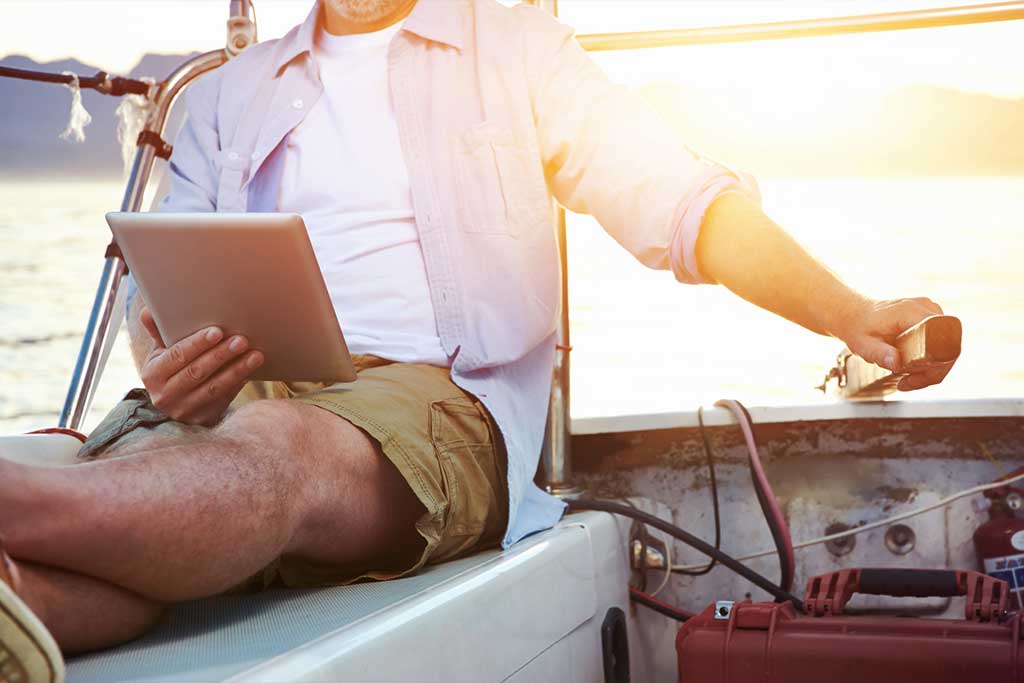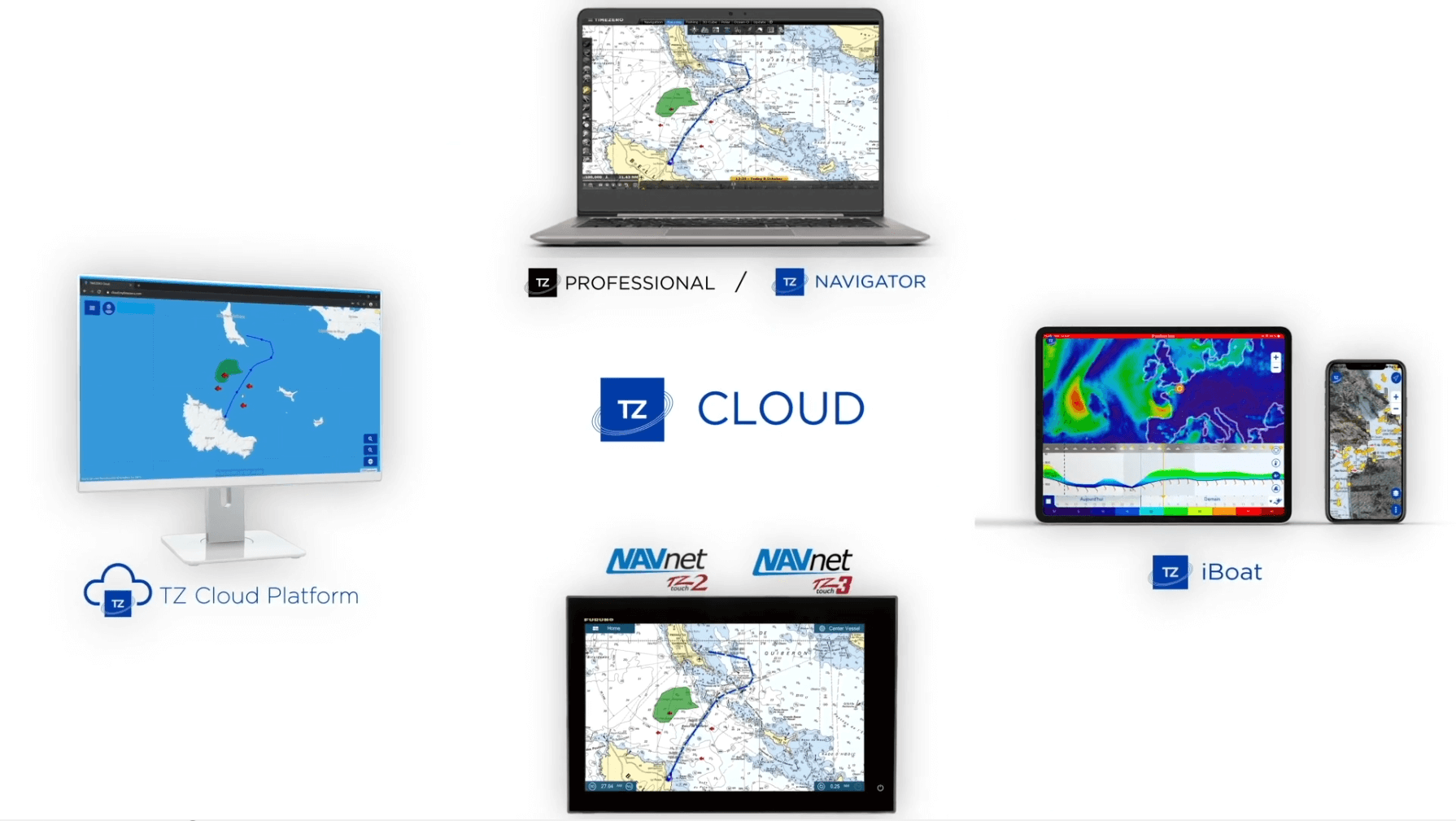 Consult your navigation data from any device
Show your friends and family your upcoming navigations, fishing zone and best catches! The TZ Cloud platform allows you to share your passion for sailing!
The new TZ Cloud service also gives you the ability to consult your navigation data through your web browser (Google Chrome, Microsoft Edge and Mozilla Firefox). On your computer, tablet or smartphone, the online platform displays your marks, surfaces, routes and, photos.
When you create or modify an object on your TIMEZERO PC Software, your TZ iBoat app or your FURUNO NavNet TZtouch2 or TZtouch3 MFD, the ecosystem synchronizes itself automatically in order to display your data on the new cloud platform: cloud.mytimezero.com. To benefit from this free service, you just have to be connected to the internet and logged in to your MyTIMEZERO account.
You're already a TIMEZERO user? Try out our new solution right now!