Detailed marine charts, GPS and Weather on iPad and iPhone
TZ iBoat offers essential features for cruising, sailing and fishing while providing a smooth and simple user experience! Everything you need to explore your navigation area in the best conditions is available in TZ iBoat. Ease and comfort of use are guaranteed in an app that will become vital to your navigation!
How many apps do you have on your phone or tablet for your sea trips? We realized that you can have as many as the various needs you may have.
Our solution? TZ iBoat v2. Our app includes all the essential features to have fun and be safe on the water.
Watch this video to discover the app you will never want to leave the dock without.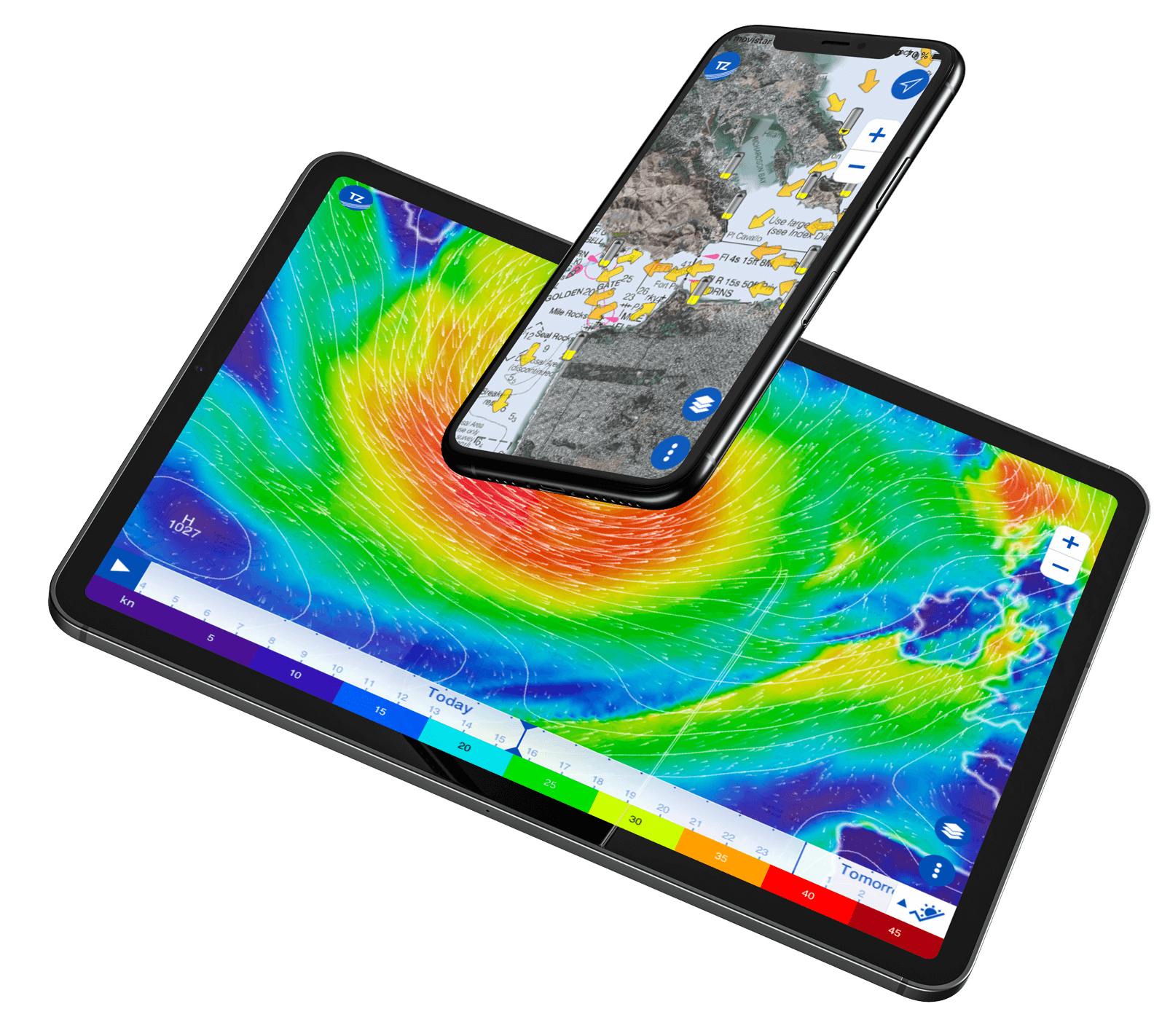 Unlimited weather forecasts
At sea, having access to the most accurate weather forecasts is crucial!
Free and unlimited GFS and WW3 weather forecasts

Offline weather: download weather forecasts to be able to use them offline while at sea.

Advanced weather display: in color, with animated particles, arrows or with labels to visualize wind, wave, current, pressure, cloud and precipitation.

Meteogram: detailed presentation of weather forecasts along the route. Display one or more weather variables in graph depending on the location and the date.

Iridium GO! Compatibility
Discover the new Premium Weather subscription and gain access to 5 high resolution models: Arpège, Arome, DWD ICON, NAM Conus and Copernicus with worldwide coverage.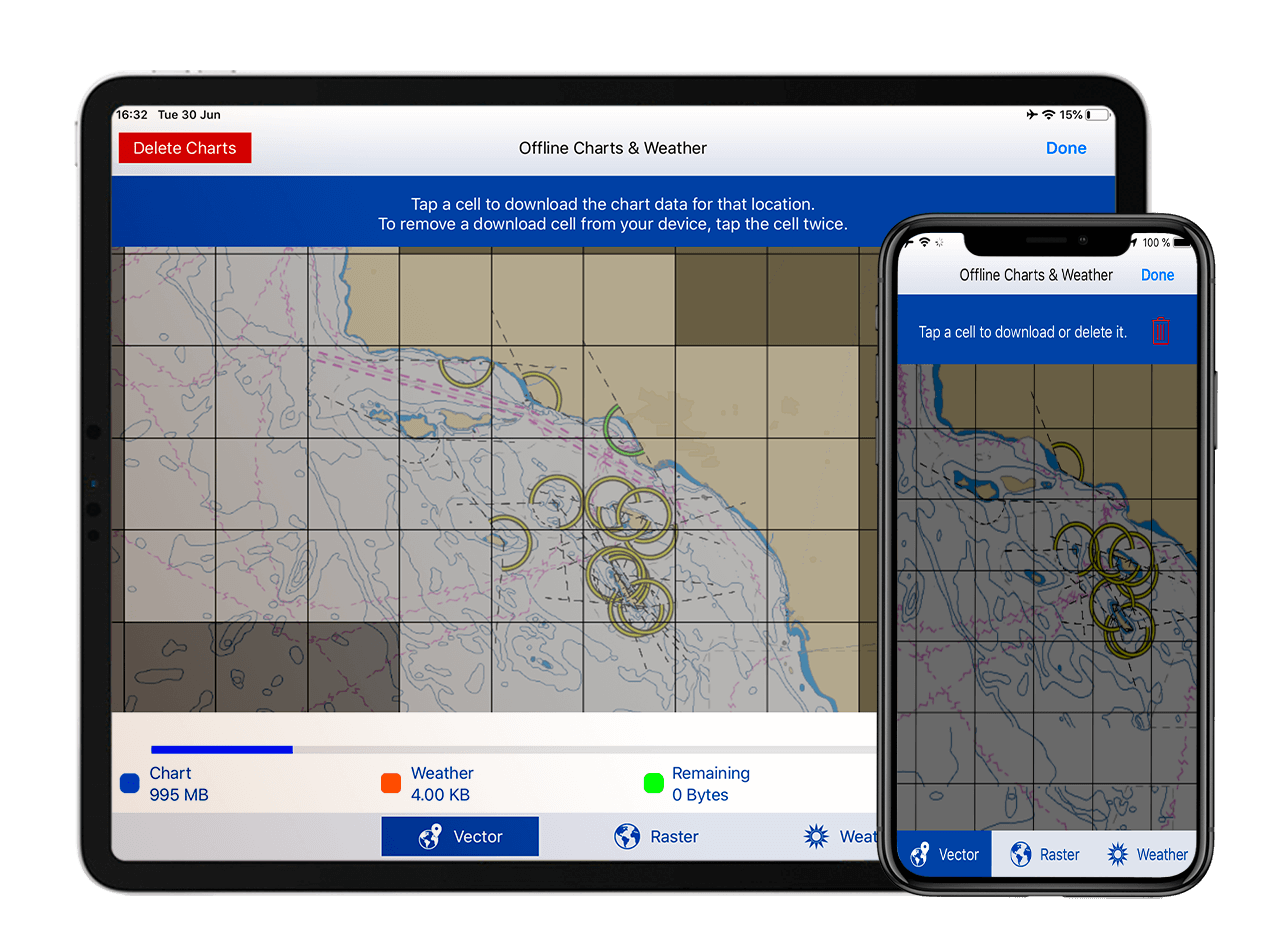 All your destination in one app
TZ iBoat gives you Access to a worldwide chart catalog thanks to the latest C-MAP vector charts! Once the app has been downloaded, you can purchase one or more charts. You can even decide to combine Raster and Vector for máximum security.
Make TZ iBoat the starting point of your new TIMEZERO ecosystem
Create and activate your route from the PC inside your boat and it will appear automatically on your TZ iBoat app outside!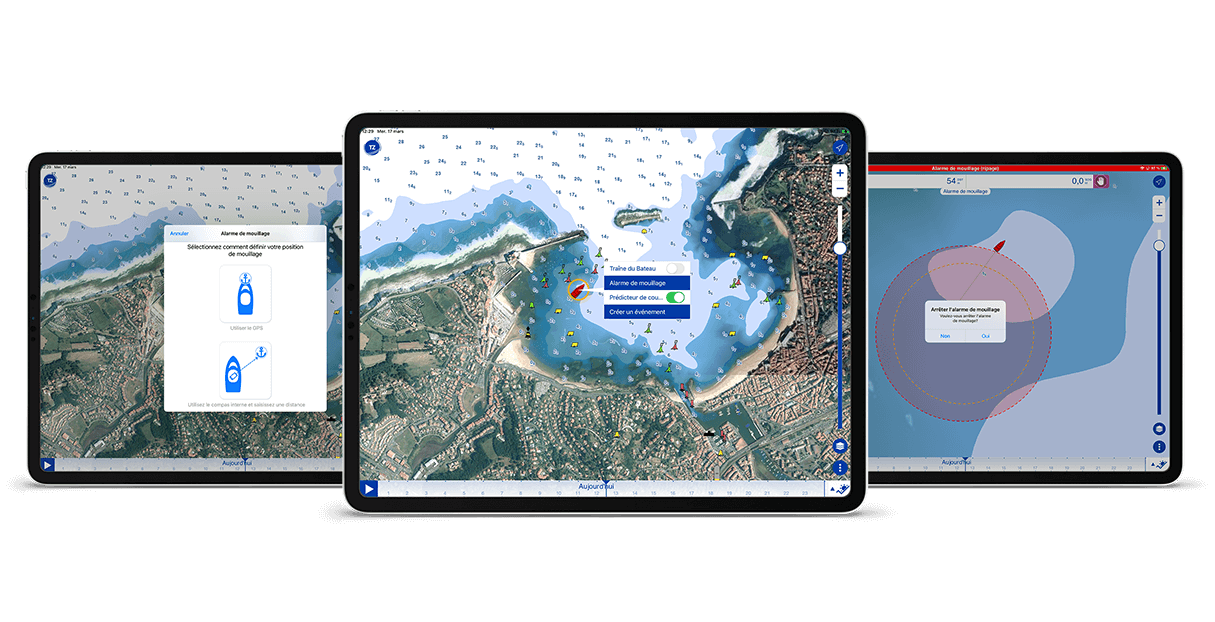 Anchor watch alarm
The new advanced anchor alarm features allows you to choose the anchor activation and positioning method, to perform quick management and gradual display of the alarm.
In addition to the free app's main features, TZ iBoat offers optional features for you to make the best of your coastal navigation. Two modules have been developed to allow connecting and receiving your marine equipment data such as your radar (Furuno DRS4W) and your AIS receiver.
If you are a TZ iBoat user or if you are curious about the the latest innovative app features, we strongly recommend you to sign up to our newsletter by clicking here.