A real-time marine chart app for real sailors!
TZ iBoat, the latest innovative app for coastal sailing powered by the world leaders in marine navigation solutions for over 30 years. It features easy-to-use functionalities and the fastest and smoothest chart display ever, as well as 3D data and weather information for an unparalleled experience. The smooth handling of the iPad and TZ iBoat gives you the freedom of movement.
Experience coastal navigation that uses the same technology as the most advanced sailors do with TIMEZERO, directly from your iPad. Just like the PC marine navigation software, the app has been developed from TIMEZERO technology. Thanks to this technology, zooming in or zooming out is smooth whether using Raster or Vector marine charts. The user interface allows you to go from one waypoint to another (Go to tool), choose the orientation (Course up or North up), go back to your vessel (Center On vessel) and switch from 2D to a 3D full view in just one click.
If you are a TZ iBoat user or if you are curious about the the latest innovative app features, we strongly recommend you to sign up to our newsletter by clicking here.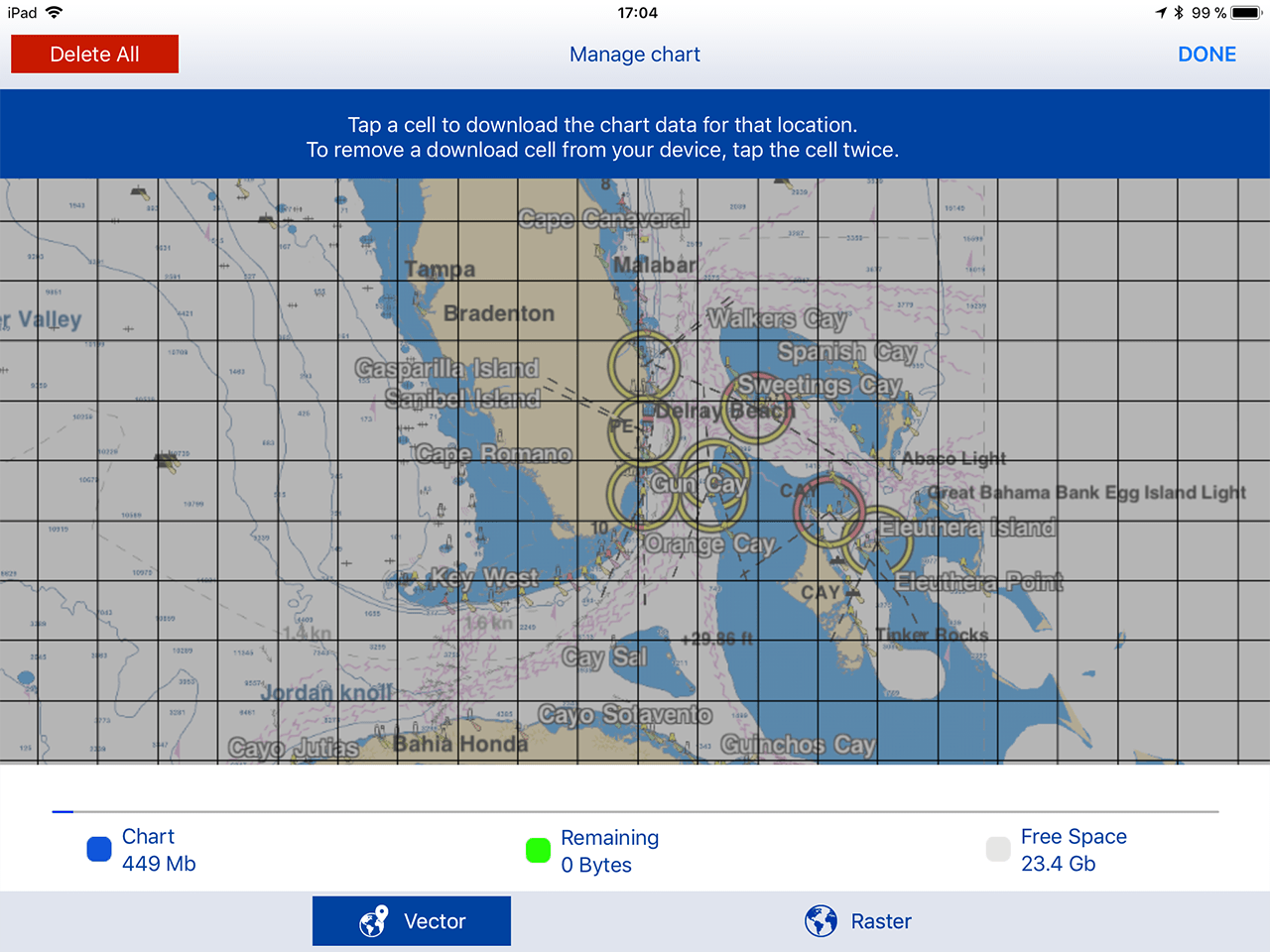 TZ iBoat gives you access to a chart catalog covering navigation areas worldwide including the latest vector chart data. Once you have downloaded the app, choose to access one or several navigation areas. You can even combine raster and vector charts to navigate in the safest conditions.
Make TZ iBoat the starting point of your new TIMEZERO ecosystem
Create and activate your route from the PC inside your boat and it will appear automatically on your TZ iBoat app outside!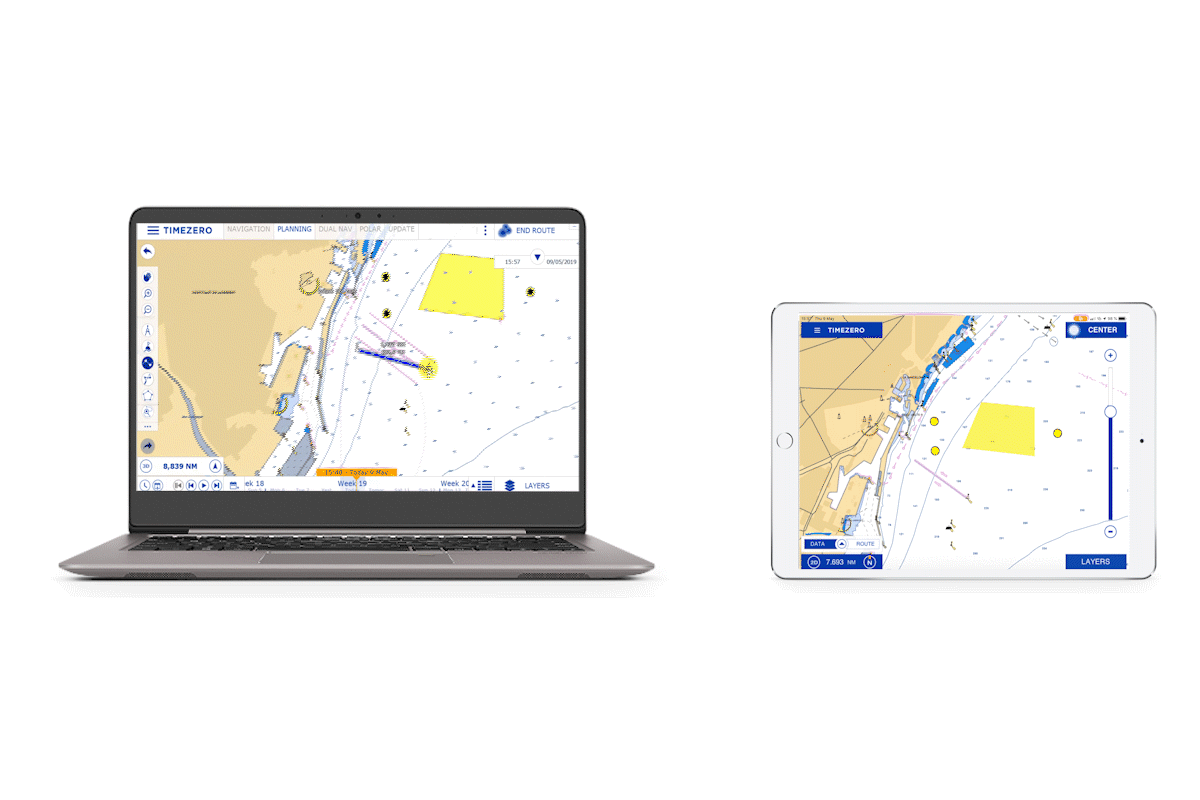 In addition to the free app's main features, TZ iBoat offers optional features for you to make the best of your coastal navigation. Two modules have been developed to allow connecting and receiving your marine equipment data such as your radar (Furuno DRS4W) and your AIS receiver.