Transform your sailing trips into dreamy getaways
If you navigate with a motorboat, then you will want to equip yourself with Advanced Route Planning, Security Cone, and AIS features that are all available within TZ Navigator. They will transform your sailing trips into the peaceful getaways that you envisage. All that is left, is to update your weather forecast and start planning. Find out about all the advantages of TZ Navigator below.
Navigation never felt safer!
Feel relaxed when sailing along idyllic coastlines or entering new ports and harbors. Checking depth of zones when creating a route for a trip is so simple. By entering the minimum water shallowness in which you are happy to sail in, TIMEZERO will automatically let you know if your boat can pass safely by highlighting the route in green and red. Find new paths to reach your destination today!
This anti-grounding feature is a real-time life saver. It will look for shallow areas, objects in the water (with vector charts only) and for boat that are equiped with AIS. This alarm will allow you to take action anticipating any difficulty.
While this wizard doesn't do magic tricks, it does make sailing faster, more economic and safer. It takes into account tidal currents so you can find out when the best departure time is depending on whether you want to leave at high tide or arrive at high tide. It also will let you know when to depart to get to your destination in the fastest time. Save time and fuel with the Route Wizard.
Land and Sea combined like never before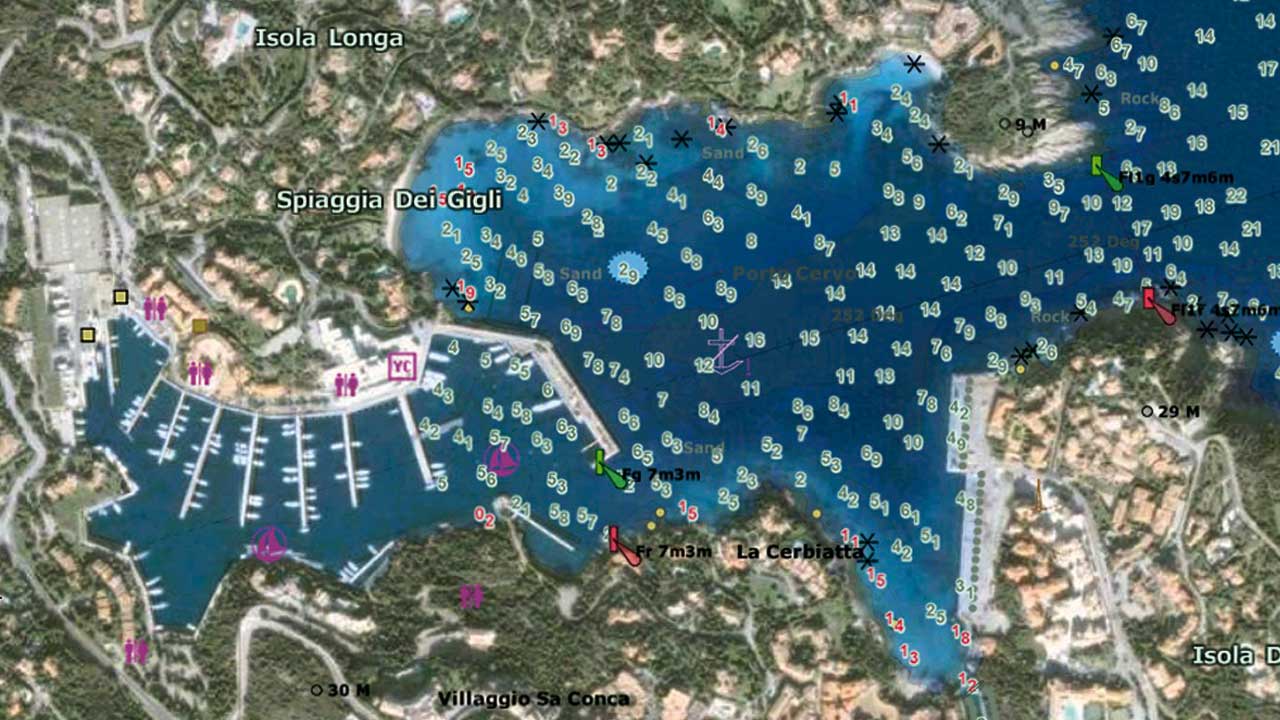 Photo fusion is augmented reality. With high resolution photos and your chart, you can effectively get the best of both worlds all inside your TIMEZERO. So imagine seeing the lay of the land and the depth of the water at the same time, fused together harmoniously. This tool is heaven sent for finding the perfect harbor, bay or cove to moor in.
Weather forecasts directly overlayed onto your chart
Weather forecasts can be overlaid directly onto your chart and you can use the timeline bar to see how the weather forecast progresses each day. With 16 days of forecast available you can instantly get an idea of how the weather will evolve and which days could be ideal days for cruising.