S63 Charts
S63 charts are designed similarly to S57 charts but differ in that they are encrypted by officially recognized ENCs such as the United Kingdom Hydrographic Organization. Through encrypted data, the user can be assured of its authenticity and therefore that it won't malfunction. The S63 standard also covers the period of time that a chart can be licensed.
How to integrate native S57 charts into TIMEZERO thanks to s63 Module?
S57 charts vs. S63 charts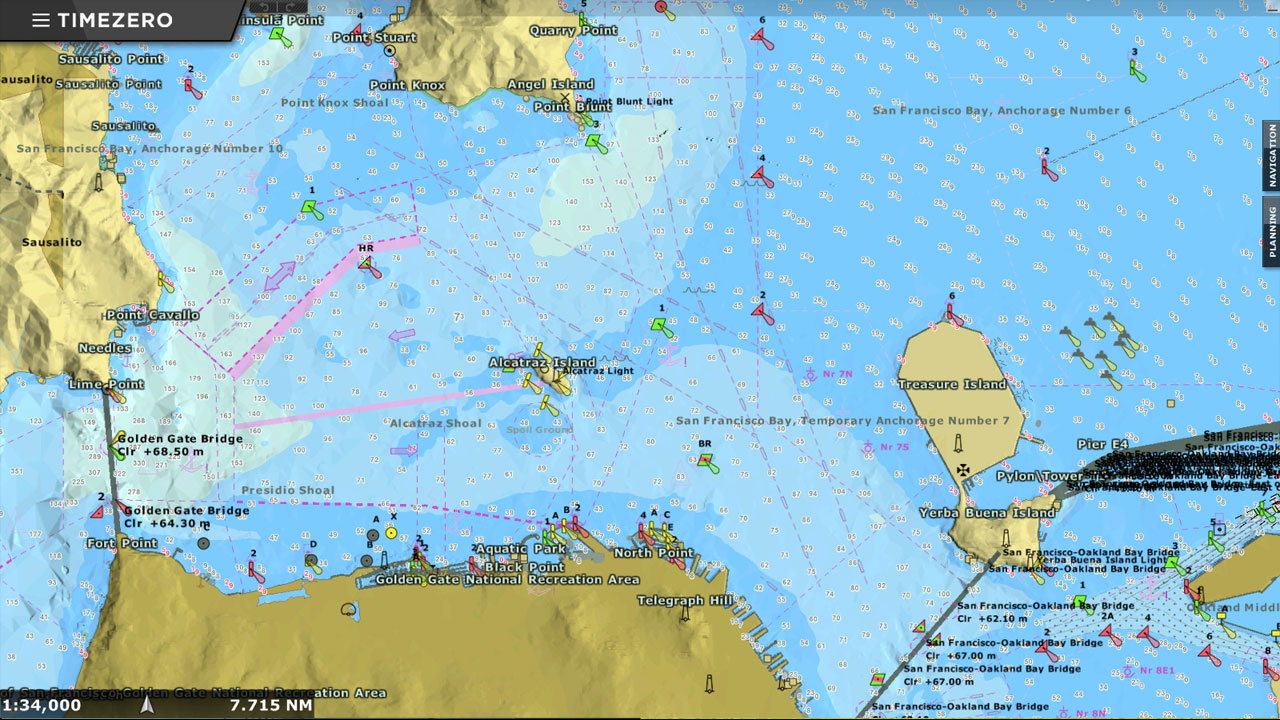 S57 is the transfer standard of charts allowing the various hydrographic offices to transfer data. Both chart types contain the ENC product specifications which lay out the rules that are required to produce an electronic chart. Both chart types follow the S58 standard to check for erroneous data. S63 differs from S57 in providing encrypted data and licensing meaning that a mariner can know that this chart is authentic.
Meeting international standards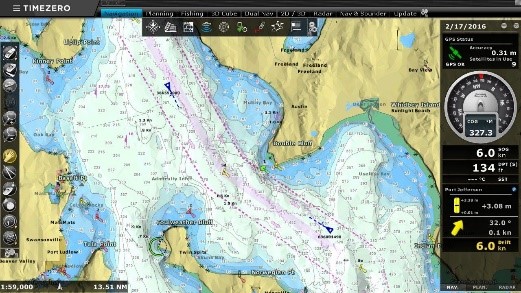 Official ENCs are those that conform with the International Hydrographic Organization (IHO). These charts meet the International Maritime Organization's standards which are in place to maintain the same high level of safety no matter where you are, so that shipping can be as secure as possible.
Keeping up to date charts is an essential element to ensuring the safety of all those at sea. TZ Professional v3 now comes with the ability to display S57 charts as well as a module for S63 charts. This is particularly interesting in the USA where NOAA charts (S57 only) can be downloaded for free.
Key facts
The S63 Module enables users to display official S63 ENCs which can be purchased from different chart manufacturers (UKHO, Primar etc.)
The official S57/S63 charts are updated every week.
These charts respect the S52 standard developed by the International Maritime Organization (IMO).
The iconography offers a simplified display in order to improve the readability of the marine charts on screens.
How to display S57 charts in TIMEZERO?
This can be done without purchasing any additional module. S57 chart (non-encrypted) is an accepted chart file type for TZ Professional.
How to display S63 charts in TIMEZERO?
This can be done by purchasing the S63 module. S63 chart is an accepted chart file type for TZ Professional.