TZ Professional offers numerous features that help trawler men in their daily operations
Fishing trawlers, also known as draggers are fishing vessels designed primarily for deep-sea fishing. The way trawling works is by dragging a trawl behind one or multiple trawlers. The trawl is essentially a fishing net pulled back onto the vessel by steel cables. The species that are targeted using this fishing method are cod, sole, squid, shrimp, lobsters and other fish that are found at the bottom of the sea.
Insight into trawler fishing
The dilemma of commercial fishing for trawlers is that the areas of the seafloor where jagged floor features exist is also where the fish are often located. However, when the net is too close, it could get caught and snag.
Thanks to TIMEZERO's high resolution bathymetry visualization, you can dramatically reduce the likelihood of losing or damaging equipment due to it getting stuck or snagged on something on the seafloor.
TZ Professional, a game changer for trawlers
Add events on your chart in just one click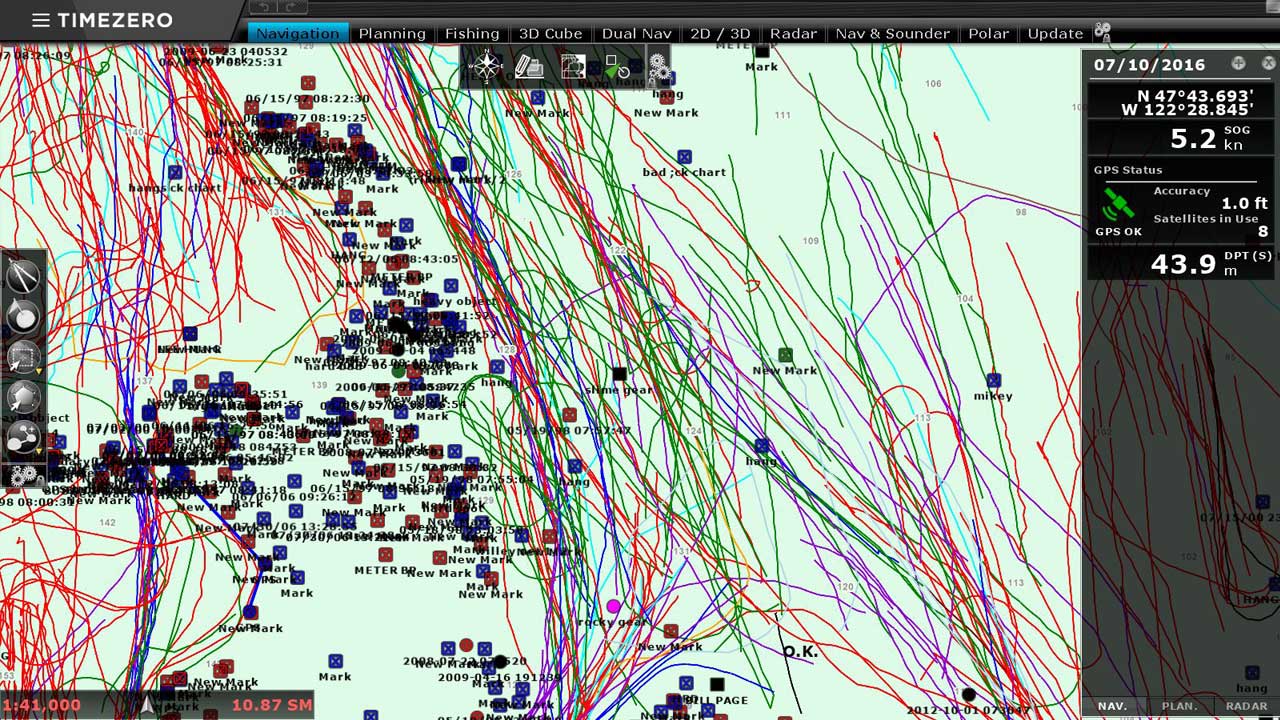 TZ Professional offers the possibility to save unlimited tracks and classify using color-coding, date and location. Following existing tracks lowers the risk of accidents occurring as it provides a tried and tested route. TZ Professional allows for track classification by color. It then becomes possible to identify "good" tracks in green and "bad" tracks in red.
The Events in TZ Professional provides the possibility to add a mark on the chart in one click. Rocky areas and shipwrecks can be added easily which will help you avoid these zones in future outings. TZ Professional users have years' worth of experience visually available in their fishing zones.
Create your own 2D and 3D bathymetry in high resolution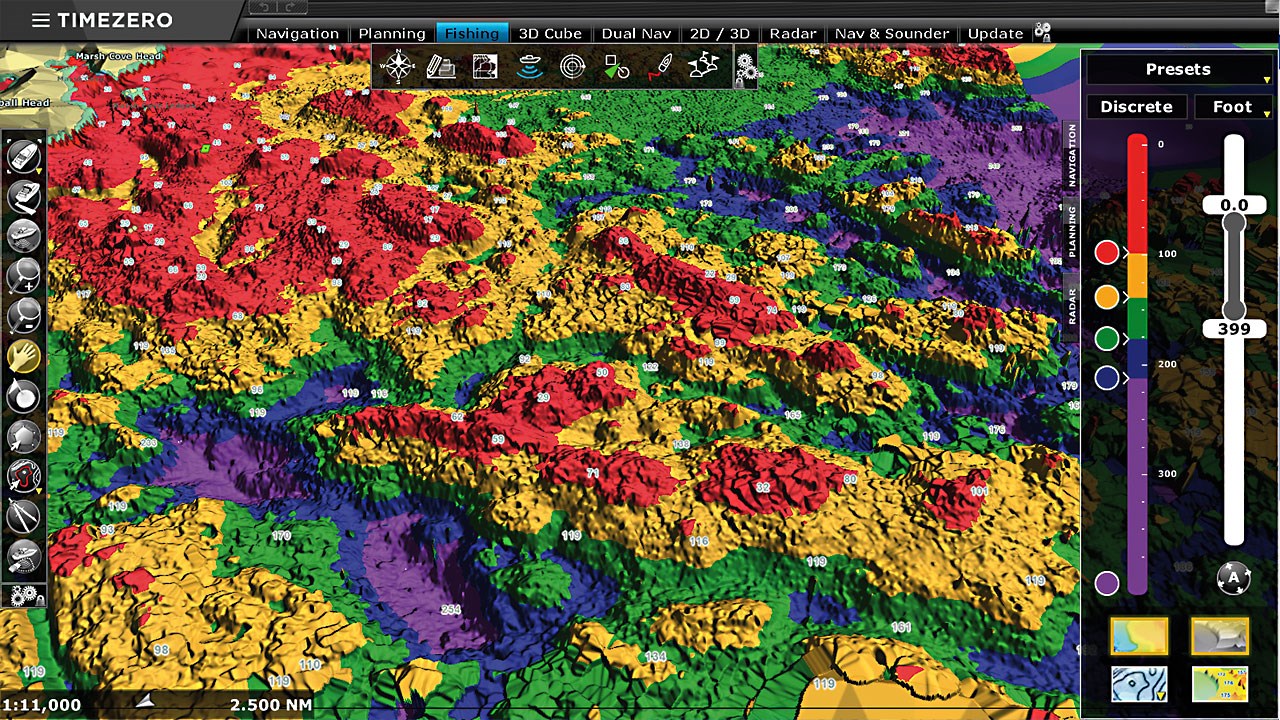 Once TZ Professional is connected to GPS and a sounder, our Personal Bathymetry Generator (PBG) module permits one point per second data. TZ Professional automatically creates charts of the bathymetry in 2D and 3D in high resolution! This feature allows fishermen to rediscover with precision the zones in which they fish but also to discover new zones that were previously difficult to access.
The orientation of a shipwreck or the visualization of a rocky area allows for better fishing and avoiding snagging the net. In the case that two vessels decide to work together or for fishing fleets, TZ Professional also allows the combining of multiple 3D data bases in order to save time and money! These different features that TZ Professional provides are indispensable for trawlers around the world!