A special tool developed for all types of workboats
A special tool developed for all types of workboats to accomplish their tasks and navigate securely. Workboats must be equipped with the best information systems. TIMEZERO developed features for each specific type of workboat. Planning, navigating and recording route data for further review has never been this efficient. Optimize your navigation with TIMEZERO to guarantee the best trip conditions.
From cable laying boats, refueling tankers, tow boats, pontoons to transport barges, specialized workboats are used across a variety of roles, each one having unique needs. Workboats are often put to work in assisting professional fleets or in operations around professional industries.
In certain cases, they can be used by individuals to transport tourists, transport material and even the position of a boat in port.
In cases where the primary activity of a port is in the recreational industry, they also require specialized workboats to manage all the traffic that takes place within the port's perimeter.
Dedicated features developed to meet the unique needs of marine professionals in the workboat industry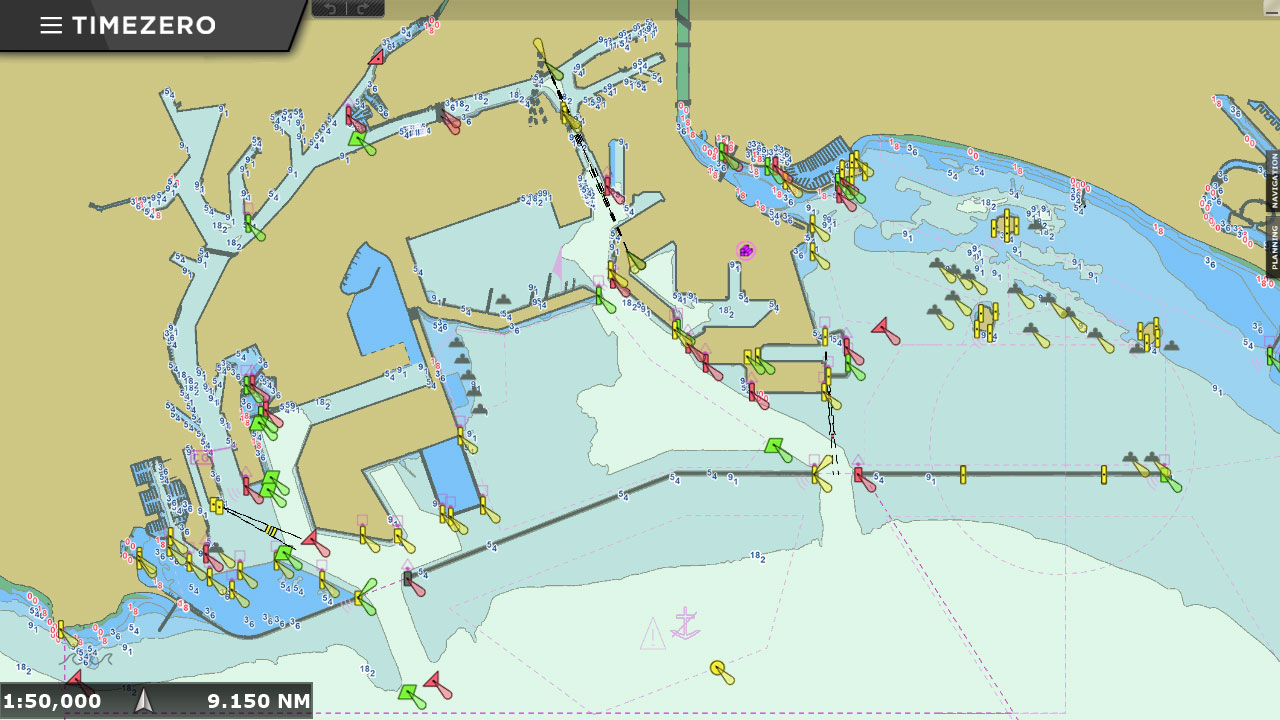 Compatibility with S-63 charts
Maintaining these type of charts is an essential element for the security of everyone on-board. TZ Professional is now compatible with official encrypted S-63 charts. These official charts are updated weekly. They respect the S-52 standard developed by the International Maritime Organization (IMO). The S-52 iconography offers a simplified display and a standard way of viewing icons, improving the readability.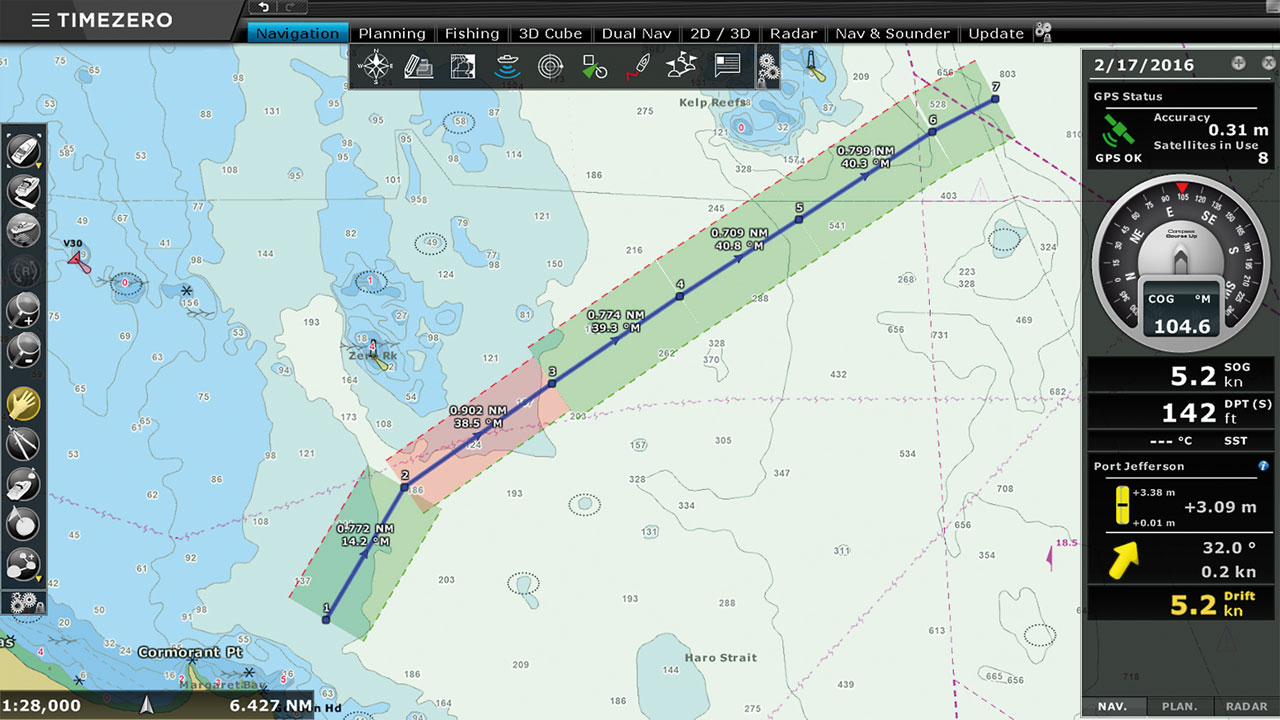 Safety Route Planning
Planning out and managing routes are two vital elements for the security of professionals at sea. Our new technology allows you to ensure the security of a route during its creation through an intuitive color code (green/red) providing instantaneous information on whether the depth is sufficient for the safe passing of your boat.
With the Route Wizard, an automatic calculator based on the conditions lets you find out when the best departure/arrival time is, depending on the tides and currents.
AIS feature
Configuring AIS can at times appear complex. You can customize AIS information you receive directly into TZ Professional (status, Destination, etc.). On top of this, it is now possible to send as well as receive AIS texts inside TZ Professional. This system will allow you to communicate easily, free of charge and discreetly with other workboats in range, equipped with AIS.
Security Cone
The Security Cone is a feature that is part of the new official International Maritime Organization (IMO) standards. It takes into account the information from vector charts to identify isolated dangers and zones of insufficient depth. If a danger presents itself inside this theoretical cone of navigation in front of the boat, an "anti-grounding" alarm will automatically go off.
Voyage Data Recorder Module
This optional module offers the possibility to save all information that is received from devices connected to TZ Professional such as GPS, radar and AIS. It is particularly interesting in the case of an incident as it provides information of the exact date, hour and minute of when the incident occurred, providing important information as to how the incident occurred.