Worldwide Charts Pack
The Worldwide Chart Pack provides you with Vector charts that cover the globe allowing to discover every corner of the planet to your heart's desire. The worldwide pack is effectively made up of 13 mega wide charts.
The best option for complete coverage
The worldwide chart pack is ideally suited for the sailors who needs to have access to the world at their feet. It is a commitment to complete a lifetime goal.
Worldwide Chart pack is a great value for money deal. It comes with 13 Mega Wide Charts which makes for a great saving instead of paying for 13 Mega Wide charts individually.
TZ charts has an official vector supplier: C-MAP. However only one offers complete worldwide coverage.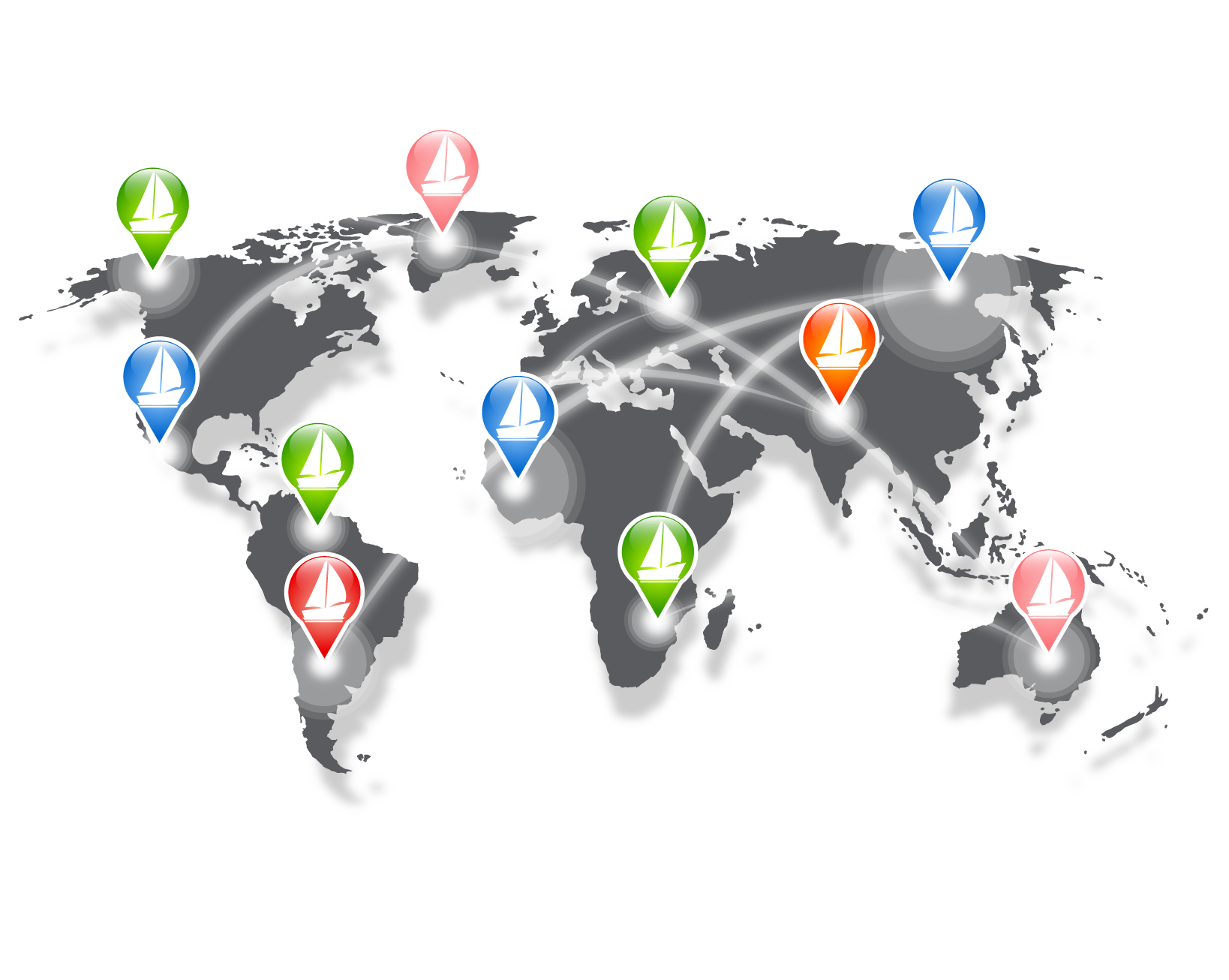 Additional Chart Options
By adding options to your worldwide chart pack, you will automatically get more visually precise and complete information that is available at the drop of a hat.

A specific hard drive for the world pack is available. This will save the hard drive on your PC from being overloaded with chart information. The hard drive will be displayed as an option when in the purchase window.
High Resolution photos give you a great overview of how ports, harbors or cays look from a terrain perspective. PhotoFusion will then offer the best quality when displaying both vector or raster charts with images inland fused into the program which not only looks great aesthetically speaking but also makes trips safer as you are more informed about your destination.
You can also look at picking up the Tidal Currents option which provides vital information when you are in locations that change drastically such as the English Channel.
---
Raster VS Vector
If you are used to paper (raster) charts then the first time you use a Vector chart it might be a little strange, almost like driving on the other side of the road, but don't worry, you'll adjust straight away!